This post may contain affiliate links and/or banners, meaning, at no additional cost to you, I will earn commission if you click through and make a purchase.
This post includes Amazon Affiliate links. As an Amazon Associate I earn from qualifying purchases.
I remember being hooked on watching Little House on the Prairie. My mom would watch reruns on television, and I think she even bought the collection. That show had me laughing and crying. I loved the life lessons it taught. It was definitely one of the best shows on television. Did you grow up watching Little House on the Prairie?
Laura Ingalls Wilder is the author of the book series Little House, which was turned into the television series. The series of children's books were based off her childhood. To learn more about Laura Ingalls Wilder click here.
I have chosen five quotes from Laura Ingalls Wilder. I hope that you find these inspiring as well.
"It is the sweet, simple things of life which are the real ones after all." ~Laura Ingalls Wilder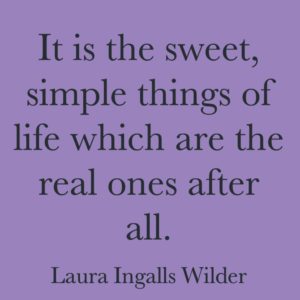 "The real things haven't changed. It is still best to be honest and truthful; to make the most of what we have; to be happy with simple pleasures; and have courage when things go wrong." ~Laura Ingalls Wilder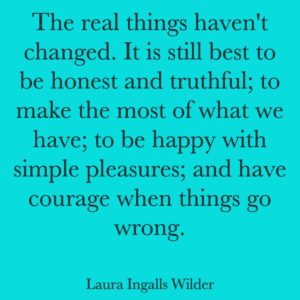 "The true way to live is to enjoy every moment a it passes, and surely it is in the everyday things around us that the beauty of life lies." ~Laura Ingalls Wilder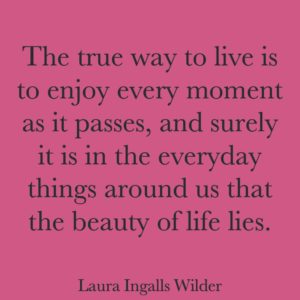 "No one has ever achieved anything from the smallest to the greatest unless the dream was dreamed first." ~Laura Ingalls Wilder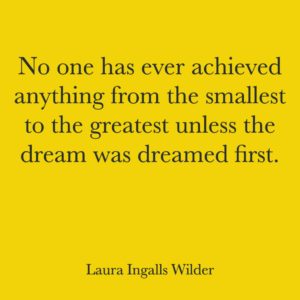 "Courage and kindness, loyalty, truth, and helpfulness are always the same and always needed." ~Laura Ingalls Wilder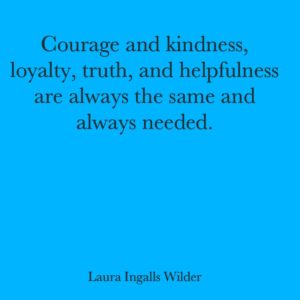 Please follow and like us: